Ohjelmakuvaukset täällä: ohjelma // For more description of the events, check out the program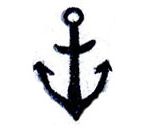 Aikataulu/Schedule:
Kaikki ohjelma on Oranssilla 1. kerroksessa tai ulkona. Distrot jakirjeiden kirjoitus vangeille tapahtuvat koko tapahtuman ajan.
The whole program will be held on the 1st floor or outside of Oranssi. Distros and prisoner letter writing are all-day long during the whole weekend.
Perjantai 13.4. / Friday 13th of April
12.00-20.00 Tatuointeja, vain ajanvaraukset / Tattoos, only reservations
Lauantai 14.4. / Saturday 14th of April
10:00 Ovet auki! Doors open!
11.00 Tatuointien teko alkaa! Tattooing starts!
11.00-15.00 Stick'n'poke työpaja/workshop
12.00-14.00 Tarot työpaja/workshop
14:00 Äärioikeiston nousu Puolassa (luento) /The Rise of Far-Right in Poland (lecture)
14:30-16 Tarot-korttiluentaa / Tarot card reading
14.30-16.30 Lounas / Lunch
15.00 SHAC-kampanja ja eläinoikeusvangit (luento) /SHAC–campaign and animal rights prisoners (lecture)
16:00 Ulla Kolla (musiikkiesitys / music)
17:00 Kahden Turkissa ja USA:ssa vangitun anarkisti-transvangin esittely(luento) / Presentation introducing two anarchist trans prisoners in Turkey and US (lecture)
17.30-19:00 Tarot-korttiluentaa / Tarot card reading
18.00 Outouden ylistys (performanssi) / A Celebration of Oddity (performance)
19.00 Solidaarisuusbingo / Solidarity bingo
20.30 Blondit Amazoonit (musiikkiesitys / music)
21.00 Tatuointi loppuu lauantain osalta / Tattooing ends for Saturday
21:30 Ovet sulkeutuvat! Doors close!
Sunnuntai 15.4. / Sunday 15th of April
10.00 Ovet auki! Doors open!
11.00 Tatuointi jatkuu! Tattooing continues
11.00 Brunssi / Brunch
13.00 Kurdiliikkeen repressio Euroopassa (luento) / Repression of the Kurdish movement in Europe (lecture)
14.00 Hiustyöpaja / Hair workshop
16.00 Antifasistien repressio Venäjällä (luento) / Repression of antifascists in Russia (lecture)
18.00 Tatuointien teko päättyy. Tattoo Circus Helsinki sulkee ovensa tältä vuodelta. / Tattooing ends. Tattoo Circus Helsinki closes until next year.
Esteettömyystiedot // Accessibility
Oranssin pääkerrokseen on esteetön kulku pyörätuolilla. Tilassa on kaksi sukupuolineutraalia WC:tä, joista toinen on esteetön.
Osa tatuoinnista, stik'n'poke -työpaja sekä kaikki muu viikonlopun ohjelma järjestetään esteettömässä pääkerroksessa. Osa tatuoinnista tapahtuu esteellisessä yläkerran studiossa, jonne on pääsee toistaiseksi vain portaita pitkin. Jos et voi käyttää portaita ja aiot ottaa tatuoinnin, olethan yhteydessä Tattoo Circukseen jotta voimme varmistaa esteettömän pääsyn artistin työtilaan.
HUOM! Pyydämme kaikkia osallistujia välttämään voimakkaiden hajusteiden käyttöä allergia- ja sairastumisriskin minimoimiseksi.
—
The main floor of Oranssi is wheelchair accessible. There are two toilets for all genders, one of which is wheelchair accessible.
Part of the tattooing, stick'n'poke workshop and all other weekend programs will take place on the accessible main floor. However, some of the tattooing takes place in an upstairs studio that so far only has a staircase access. If you can not use the stairs and you plan to get a tattoo, we ask you to kindly contact Tattoo Circus so that we can guarantee access to the artist's workspace.
NOTE: We ask everyone participating to avoid use of strong scents during Tattoo Circus, to minimize the risk of allergic reactions and illness.