[Scroll down for English]
Mikä on Tattoo Circus?
Tattoo Circus on TSI-konseptilla järjestetty festivaali sortoa ja vankiloita vastaan sekä vangittujen tukemiseksi.
Tattoo Circus tulee nyt kolmannen kerran Helsinkiin! Vuosittainen tapahtuma järjestettiin täällä ensimmäistä kertaa keväällä 2016. Eri Euroopan kaupungeissa Tattoo Circus -tapahtumia on kuitenkin järjestetty jo vuodesta 2007 lähtien. Tapahtumassa on tatuointien lisäksi vankila- ja sirkusteeman ympärille rakennettu ohjelma, joka kutsuu osallistumaan! Tänä vuonna ohjelmassa on mm. sirkusta, friikkisirkus, tarot-työpaja, bingoa, hiustyöpaja ja paljon muuta. Lisäksi ohjelmaa täyttävät musiikkiesitykset sekä erilaiset keskustelut ja alustukset poliittisten vankien tilanteesta ympäri maailmaa.
Tattoo Circus Helsinki on vankitukitapahtuma ja -festivaali, jonka tarkoituksena on toimia sortoa ja vankiloita vastaan sekä konkreettisesti tukea vangittuja. Eri maiden hallitusten käyttämät repression eri muodot ovat lisääntyneet viime vuosien kuluessa ja Tattoo Circus on yksi tapa taistella lisääntyvää sortoa vastaan. Pyrimme levittämään tietoa poliittisista vangeista ja helpottamaan vangittujen sekä heidän läheistensä tilannetta.
Tattoo Circus luo tilan, jossa tatuointikulttuuri ja kamppailu vankeutta ja sortoa vastaan yhdistyvät. Tapahtumassa tatuointiartistit laittavat peliin aikansa, kokemuksensa, luovuutensa ja niin paljon mustetta kuin mahdollista tukeakseen tätä kamppailua ja tullakseen osaksi sitä. Tattoo Circuksen periaate on, että kukaan ei ansaitse tapahtumalla – tatuoitsijat ja muut artistit eivät työskentele oman voitontavoittelunsa vuoksi. Kaikki tukijat ja tekijät tarjoavat omat tietonsa, aikansa ja resurssinsa poliittisen vakaumuksen ja solidaarisuuden tähden samalla tiedostaen sen, että kerätyt rahat menevät niille, jotka päämäärätietoisesti kamppailevat valtiota, kapitalismia ja vankiloita vastaan niiden sisä- ja ulkopuolella.
Solidaarisuus on aseemme! Kunnes kaikki ovat vapaita!
tattoocircushki[at]riseup.net
FB-sivu
Esteettömyystiedot
Oranssin pääkerrokseen on esteetön kulku pyörätuolilla. Tilassa on kaksi sukupuolineutraalia WC:tä, joista toinen on esteetön.
Osa tatuoinnista, stik'n'poke -työpaja sekä kaikki muu viikonlopun ohjelma järjestetään esteettömässä pääkerroksessa.
Osa tatuoinnista tapahtuu esteellisessä yläkerran studiossa, jonne on pääsee toistaiseksi vain portaita pitkin. Jos et voi käyttää portaita ja aiot ottaa tatuoinnin, olethan yhteydessä Tattoo Circukseen jotta voimme varmistaa esteettömän pääsyn artistin työtilaan.
HUOM! Pyydämme kaikkia osallistujia välttämään voimakkaiden hajusteiden käyttöä allergia- ja sairastumisriskin minimoimiseksi.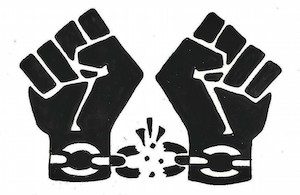 What is Tattoo Circus?
Tattoo Circus is a DIY-organised festival against repression and imprisonment, and to support political prisoners.
Tattoo Circus comes to Helsinki for the third time! This annual prisoner support event and festival was organised for the first time here in spring 2016. Tattoo Circus however has been organised since 2007 in many other European cities. Tattoo Circus is not limited to tattoo culture only, but provides a great program related to prison and circus themes which invites everyone to participate. The program this year will feature a circus performance, "freak" show, tarot workshop, bingo, and hairdo workshop, to mention a few. There will be also music performances as well as discussions on the situations of political prisoners around the world.
Tattoo Circus Helsinki is a political prisoner support festival that aims to take action against repression and prisons, and to support prisoners in a concrete and tangible way. Repression as a political tool by national governments has increased in recent years and Tattoo Circus exists as one form to fight against this increased repression. Our aim is to spread information about political prisoners, and to help out with the economical burdens of repression that prisoners face.
Tattoo Circus creates a space that brings together tattoo culture and the fight against imprisonment and repression. In the event, the tattoo artists and performers invest their time, experience, creativity and as much ink as possible to support this struggle and to become part of it. The principle of Tattoo Circus is that participants don't profit from it – the tattoo artists and other artists do not work for their personal gain. All of the volunteers provide their time, knowledge and resources for the sake of solidarity and political views. These volunteers acknowledge that collected funds are donated to those who ambitiously fight against the state, capitalism and prisons, from within and from the outside.
Solidarity is our weapon! Until everyone is free!
tattoocircushki[at]riseup.net
FB page
Accessibility
The main floor of Oranssi is wheelchair accessible. There are two toilets for all genders, one of which is wheelchair accessible.
Part of the tattooing, stick'n'poke workshop and all other weekend programs will take place on the accessible main floor.
However, some of the tattooing takes place in an upstairs studio that so far only has a staircase access. If you can not use the stairs and you plan to get a tattoo, we ask you to kindly contact Tattoo Circus so that we can guarantee access to the artist's workspace.
NOTE: We ask everyone participating to avoid use of strong scents during Tattoo Circus, to minimize the risk of allergic reactions and illness.