Katso aikataulu täältä // Take a look at our schedule here
[Scroll down for English]
Työpajat
Stick-n-poke
Tee-se-itse -tatuointityöpaja, jossa opitaan tekemään tatuointeja stick n' poke -menetelmällä. Aiempaa kokemusta ei tarvita, opastamme kaikissa työvaiheissa. Voit miettiä ja suunnitella (yksinkertaista) tatuointia jo etukäteen. Voit tatskata itseäsi tai tulla kaverin kanssa. Meillä on kaikki tarvittavat materiaalit ja tarvikkeet. Pyydämme lahjoitusta kustannusten kattamiseksi (suositus 5-20e). Aloitamme yhdessä klo 11, olethan ajoissa! Osallistujat sitoutuvat noudattamaan työpajan vetäjien antamia hygieniaohjeita. Työpaja on päihteetön, sisälle vain selvin päin. Ilmoittautuminen työpajaan paikan päällä Oranssilla klo 10:30 . Paikat täytetään ilmoittautumisjärjestyksessä.
Tarot-luenta
Kymmenen kortin tarot-luennassa syvennytään omaan elämään vaikuttaviin tekijöihin, menneeseen ja tulevaan Rider-Waite pakan avulla. Luenta on toimiva väline itsetutkiskelussa ja elämäntilanteen hahmottamisessa. Luentaan voi osallistua vaikkei olisikaan epäselvässä tilanneessa tai pelkästä uteliaisuudesta. Korttien lukeminen kestää noin 15-30 minuuttia. On myös mahdollista saada neuvoa antava, tai lyhyt muutaman kortin luenta. Keskustelemalla selviää mikä on paras vaihtoehto, ja tulla vain kokeilemaan. Lahjoitukset riippuvat luennasta, pienemmistä noin 1-3 euroa ja pidemmistä valinnan mukaan 5-10 euroa.
Hiustyöpaja
Hengailua ja hiustenlaittoa kauneusihanteita halveksuvalla otteella. Lainaa välineistöä kuten kreppirautaa ja ajelukonetta kaverisi kanssa tai vastaanota epäammattimaisia hius- ja meikkitoimenpiteitä. Ja joo, paikalla on glitteriä.
Luennot & keskustelut
Mikä on AMR?
Lyhyt esitelmä Anarkistisesta Mustasta Rististä, mikä se on, mitä he tekevät ja kuinka voit aloittaa oman ryhmäsi. Esitys pitää sisällään pohdintaa vankiloiden lakkauttamisesta ja miksi pyrkiä kohti vankilatonta yhteiskuntaa.
Maailmanlaajuiset kurdiaktivistien nälkälakkoprotestit
Nälkälakot ovat olleet pitkä perinne Turkin demokraattisten ja oppositioliikkeiden historiassa. Sitä on usein käytetty vankiloissa viimeisenä keinona sortoa vastaan. 7. marraskuuta 2018 Kansojen Demokraattisen Puolueen (HDP) edustaja ja Demokraattisen Yhteiskunnan Kongressin (DTK) toinen puheenjohtaja Leyla Güven aloitti määrittelemättön pituisen nälkälakon Amedin (Diyarbakir) vankilassa Turkissa. 54-vuotias poliitikko vaatii lopettamaan Abdullah Öcalanin eristyksen Imralin saarivankissa. 25. tammikuuta 2019 Leyla Güven vapautettiin vankilasta. Siitä lähtien hän on ollut nälkälakossa kotonaan Amedissa.
Leyla Güvenin erityskäytännön vastustus kasvoi tuhansia ihmisiä houkuttelleeksi protestiliikkeeksi. Koska Turkissa ei ole tilaa avoimelle poliittiselle keskustelulle, monien maiden poliittiset aktivistit vetoavat kansainväliseen yleisöön ennennäkemättömällä nälkälakolla. Heidän nälkälakkonsa painostavat Turkin hallitusta ottamaan käytäntöön kansainväliset lailliset standardit.
Luento kertoo nälkälakkojen viimeisimmistä uutisista Turkin vankiloista ja Euroopanlaajuisesti. Kuullaan myös toimista, joita NCDK on tehnyt nälkälakkoilijoiden hyväksi, mitä he tekevät tulevaisuudessa ja miten muut voivat tukea heitä.
Luento on suomeksi ja tulkataan englanniksi tarvittaessa.
Kamppailu jatkaa kaikesta huolimatta:
Venäjän anarkistit, valtion repressio, yhteiskunnallinen konteksti ja nykytila
Venäjän anarkistiliikkeen viime vuotta värittivät monet tärkeät tapahtumat ja kehityskulut. Ilmeisin niistä on tietysti ennen näkemätön valtion repressioaalto, johon liittyi kidutuksia ja terrorismisyytöksiä. "Verkoston" tapaus on näistä tunnetuin, mutta anarkistien vastaiset tukahduttamistoimet eivät rajoitu siihen. Tuoreimpana kohteena on ollut moskovalainen toveri Azat Miftahov, joka joutui pidätetyksi, kidutetuksi ja vangituksi.
Meidän on pyrittävä vastaamaan tärkeimpään kysymykseen: Miksi Venäjän valtio on nähnyt niin paljon vaivaa anarkistiliikkeen nitistämiseen? Vastaus liittyy järjestäytymisen kehittämiseen, itsenäiseen aloitekykyyn ja vallankumoukselliseen visiointiin, joita anarkistiliike on osoittanut.
Kaikki tämä tapahtui myös yhteiskunnallisessa tilanteessa, jossa Venäjän valtiollinen politiikka menetti nopeasti kannatustaan. Antisosiaalisen politiikan aiheuttama kannatuksen lasku on saanut viranomaiset vainoamaan oppositiotoimintaa ja ylipäänsä kaikkia vaihtoehtoja nykyhallinnolle.
Venäjän anarkistit eivät kuitenkaan luovuta edes kasvavan paineen edessä. Vastarinta jatkuu ja solidaarisuutta tarvitaan enemmän kuin koskaan. Näistä aiheista keskustelemme yksityiskohtaisemmin tapahtumassa.
Luento on englanniksi ja tulkataan suomeksi tarvittaessa.
Squat Kummmitustalo
Talonvaltaajan kokemuksia Squat Kummmitustalosta. Luento on suomeksi ja tulkataan englanniksi tarvittaessa.
Esitykset
DRAG AGAINST REPRESSION – DRAG-SHOW SORTOA VASTAAN
DRAG AGAINST REPRESSION nähdään Oranssin päälavalla Tattoo Circus 2019 yhteydessä. Juontamassa: Star Dust Shady ja Stage Kitten: Lace Gun (@lacegun). Esiintyjät:
Viha Piirakka
Lilithium (@varjonivel)
Syn Vox (@syn_vox)
Mittens (@pyjamahiiri)
Varanka
Hisssteria (@hisssteriaqueen)
Slaya Bit
Esitys alkaa klo 19!
Minkä jälkeen DJ soittaa levyjä 23.00 asti!
Muu ohjelma
Perjantain leffailta
Tattoo Circuksessa nähdään leffoja sorrosta ja vastarinnasta. Tähän mennessä varmistuneita elokuvia:
Hambachin metsä: BRAND (TULI) III Widerstand im reichen Land / Vastarintaa rikkaalla maalla
(Saksankielinen englanninkielinen tekstitys, 120 min)

Elokuva on kolmas osa sarjassa nimeltä BRAND. Osa kolme kertoo metsävaltauksesta ja muista vastustuksen muodoista Hambachin metsäprotestissa. Hambachin metsän valtaus on ollut käynnissä jo vuodesta 2012 tarkoituksenaan estää lähellä Saksan Kölniä sijaitevan ikivanhan metsän muuttamista hiilikaivokseksi. Elokuva seuraa elämää vallatun metsän puumajoissa. Englanninkieliset tekstitykset. Lisää infoa valtauksesta täältä: https://hambachforest.org
https://www.brandfilme.org/
Honey At the Top
(Englanninkieliset tekstitykset, 57 min)
Dokumenttielokuva Kenian Cheranganivuorilla asuvasta Sengwerin metsän kansasta, joita uhkaa häätö ei-isiensä mailta maan suojelun nimissä. Kenian korruptoitunut metsähallinto, joka kohtaa kansainvälistä painetta mm. Maailmanpankilta, polttaa taloja ja pyrkii hyödykkeistämään metsää hiilikompensaatiosuunnitelmien täyttämiseksi. Sengwerit taistelevat säilyttääkseen kulttuurinsa ja vastustavat häätöjä.
Englanninkielinen tekstitys.
https://www.graspthenettlefilm.com
Helsingin AMR:n vankitukibingo
Helsingin Anarkistinen musta risti pyörittää jälleen bingokonetta anarkistivankien tueksi ja teidän iloksenne. Tule kokemaan bingon huuma uudella koneella! Yksi lappu maksaa euron ja palkinnot ovat monipuolisia vankien tukemiseen ja/tai vankilakritiikkiin liittyviä yllätyksiä.
Kakkukilpailu
Kakkua? Kakkua! Kyllä vaan! Tämän vuoden Tattoo Cirkuksen ohjelmassa on KAKKUKILPAILU. Kukapa ei pitäisi kakusta?
Säännöt ovat simppelit: tuo luomuksesi näytille Oranssille sunnuntaina (12.5.) ennen klo 12. Kakun arvostelee meidän huippukakunmaistajista koostuva jurymme, paras kakku voittaa palkinnon, ja sitten kaikki saavat maistaa kakkuja lahjoitusta vastaan! Kakkua ei tarvitse olla leiponut itse, mutta sen ainesosalista on oltava julkinen ja kakun tulisi olla vegaaninen – solidaarisuutta myös eläimille
Distrot ja kirjeiden kirjoitus vangeille
Kirjeiden kirjoitus vangeille
Koko tapahtuman ajan on mahdollisuus kirjoittaa kortteja ja kirjeitä kirjoituspisteellä, jossa opastetaan ja neuvotaan vankitukitoiminnan kivijalkaan – tukipostien kirjoittamiseen.
Osta kirja vangille
Kirjeidenkirjoituspisteeltä löytyy lista kirjoista, joita eri vangit ovat toivoneet. Voit antaa rahaa kirjan ostamista varten vangeille. Infoa vangeista saatavilla.
Distrot
Vantaan Anarkistinen Musta Risti
Helsingin Anarkistinen Musta Risti
Anarkistinen Mansen Musta Risti -distro paikalla pienlehtien, pamflettien ja pinssien kera.
Mustan Kanin Kolo – anarkistinen infoshop ja antikvariaatti
Hämeen anark. kustannus (H.A.K.)
Tasajako
Ruoka
Ruoka/brunssi
Tarjoamme ruoat kaikille artisteille ja muille, jotka työskentelevät Tattoo Circuksessa. Muilta pyydämme suosituslahjoitusta 3-5e kulujen kattamiseksi.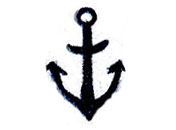 Workshops
Stick and Poke
Do-it-yourself tattoo workshop where you can learn to make tattoos with the stick&poke method. No previous experience needed, we will guide you through all the stages. You can think of or sketch a (simple) tattoo already beforehand. You can tattoo yourself or bring a friend. We have all the materials needed. To cover the costs we ask for a donation, 5-20 euro is recommended. We start together at 11, please be on time! The participants commit to hygiene guidelines given by the workshop organisers. The workshop is drug-free, make sure to come sober. Sign up for the workshop at 10:30 at the Oranssi venue in the morning. The places will be filled in the sign-up order.
Tarot Card Reading
In the reading of ten tarot cards you enter into your life's affecting factors, to the past and future with the help of a Rider-Waite deck. The reading is an efficient tool in exploring oneself and in perceiving ones situation in life. You can participate in to the reading even just for the curiosity. The reading takes 15-30min. It's also possible to get a short, consultative few card's reading. Through discussion you'll find out, what's the best option for you, and all it takes then, is to try it out. The donations depend on the reading, for the short readings 1-3 e and for the longer ones 5-10e according to your choice.
Hairdressing
Let's hang out, do our hair and fuck their fascist beauty standards. Borrow some equipment with your friend or just receive unprofessional hair and make up acts. And yes, there will be glitter.
Lectures and presentations
What is ABC?
A short presentation about Anarchist Black Cross, what is it and what do they do, and how can you start your own group? The talk will also include a biref discussion about prison abolition and why to strive for a prisonless society.
Worldwide hunger strike protests of Kurdish activists
Hunger strikes have a long tradition in the history of the oppositional and democratic movements in Turkey. It is often used as a last resort against state repression in the prisons.
On 7 November 2018, the deputy of the Peoples' Democratic Party (HDP) and co-chair of the Democratic Society Congress (DTK), Leyla Güven began an indefinite hunger strike in Amed (Diyarbakir) prison of Turkey. The 54-years-old politician is calling for the removal of the isolation on Abdullah Öcalan who is in the Imrali island prison. On 25 January 2019, Leyla Güven was released from the prison. Since then, she has been on her hunger strike at home in Amed.
Leyla Güven's objection against the isolation policy turned into a protest movement that attracted thousands of people. Since there is no room for open political articulation in Turkey, the political activists from many countries are calling to the international public with an unprecedented hunger strike. Their hunger strikes build pressure on the Turkish government to implement international legal standards.
The lecture will cover the latest situation of hunger strikers in Turkish prisons and around Europe. It will also include the activities they have been doing for the strikers, and what will be done in the future, and how others can support them.
The lecture will be held in Finnish but it will be translated to English if needed.
Continue the struggle no matter what:
Russian anarchists, state repressions, social context, current situation
Last year was marked by many significant events and developments for the Russian anarchist movement. The most obvious of them were the unprecedented storm of harsh repressions performed by the state using torture and terrorist accusations. And the most famous of those cases is the "terrorist Network case". However repressions against anarchists in Russia are not limited to it. The most recent situation was the arrest, torture and imprisonment of our anarchist comrade Azat Miftakhov in Moscow.
We should answer the most important question: Why the Russian state finally put so much effort in to supрressing the anarchist movement? The reason is certainly organizational formation process, independent initiative and revolutionary perspective shown by the movement in Russia.
All this is happening in a context of growing popular disagreement with state politics in Russia. Losing social ground due to their anti-social politics made the authorities grow bitter against any opposition and political alternative.
Even when facing growing pressure Russian anarchists do not surrender. Resistance continues and solidarity is required more than ever.
We look forward to discuss this with you more during the event!
The lecture will be held in English but it will be translated to Finnish or Russian if needed.
Squat Kummmitustalo

Experiences of Squat Kummmitustalo from the eyes of a squatter. The talk will be held in Finnish, but translation to English can be provided.
Performances
DRAG AGAINST REPRESSION
On occasion of Tattoo Circus Helsinki 2019, DRAG AGAINST REPRESSION will take place on Oranssi's main stage. Hosted by: Star Dust Shady with Stage Kitten: Lace Gun (@lacegun). Performers are:
Viha Piirakka
Lilithium (@varjonivel)
Syn Vox (@syn_vox)
Mittens (@pyjamahiiri)
Varanka
Hisssteria (@hisssteriaqueen)
Slaya Bit
Show time starts at 19:00!
Followed by a Dj set until 23.00
Other program
Friday film night 
Tattoo Circus will be showing a selection of films related to resistance and repression. Unfortunately, this means that there are scenes in the film's that may be triggering for some. Films so far include:
Hambach Forest: BRAND (FIRE) III Widerstand im reichen Land / Resistance within riches
(German with English subs, 120 min)
The movie is part 3 of a series called BRAND by Susanne Fasbender. Part 3 is about the forest occupation and other forms of resistance within the Hambach Forest Occupation. Ongoing since 2012, the forest occupation is to prevent an ancient forest located near Cologne, Germany from being turned into an open pit coal mine. The film features life up in the treehouses and down in the tunnels of the squatted forest. More info on the occupation here: https://hambachforest.org / https://www.brandfilme.org/
Honey At the Top
(With English subs, 57 min)
A documentary film about the Sengwer forest people of the Cherangani Hills, Kenya, being evicted from their ancestral land in the name of conservation. Facing international pressure from organisations like the World Bank, a corrupt Kenya Forest Service who are burning their houses, and attempts to turn the forest into a commodity through carbon offsetting schemes, the Sengwer fight to hold onto their culture and resist the evictions.
https://www.graspthenettlefilm.com
Helsinki ABC's prisoner support bingo
Helsinki Anarchist Black Cross again makes the bingo balls spin for the support of anarchist prisoners and for your joy. Come and experience the ecstasy of bingo with our new machine! One slip costs one euro and the prizes are various surprises concerning prisoner support and/or prison critique.
Cake Contest
Cake? Cake! Who wouldn't love cake? This year Tattoo Circus program includes CAKE CONTEST! Hooray!
The rules are simple: on Sunday (May 12th) before 12 o'clock, bring your amazing creation on display to Oranssi. It will be tasted and judged by our experienced and carefully chosen jury, the winning cake wins a prize and then everyone gets to try the cakes for a donation! Great deal! You don't have to bake the cake yourself, but you must have the list of ingredients and the cake should be vegan – solidarity to animals too
Distros and prisoner letter writing
Prisoner letter writing
Throughout the Tattoo Circus we will provide a space for letter and postcard writing to prisoners. Come and do some easy but important prisoner support!
Buy a book for a prisoner
At the letter writing point, there will be a list of books different prisoners have on their wish list. You can give money for a book or a prisoner you choose. Info about prisoners will be available.
Distros
Anarchist Black Cross Vantaa
Anarchist Black Cross Helsinki
Anarkistinen Mansen Musta Risti -distro with zines, pamphlets and pins.
Mustan Kanin Kolo – anarchist infoshop & antiquarian bookshop
Hämeen anark. kustannus (H.A.K.)
Tasajako
Food
Meals/Brunch
There's free food for all artists etc. working for Tattoo Circus. All others we ask recommended donation 3-5e to cover the costs for the provided meals.