Katso aikataulu täältä // Take a look at our schedule here
Työpajat
[Scroll down for English]
Stick-n-poke
Tee-se-itse -tatuointityöpaja, jossa opitaan tekemään tatuointeja stick n' poke -menetelmällä. Aiempaa kokemusta ei tarvita, opastamme kaikissa työvaiheissa. Voit miettiä ja suunnitella (yksinkertaista) tatuointia jo etukäteen. Voit tatskata itseäsi tai tulla kaverin kanssa.
Meillä on kaikki tarvittavat materiaalit ja tarvikkeet. Pyydämme lahjoitusta kustannusten kattamiseksi (suositus 5-20e).
Aloitamme yhdessä klo 11, olethan ajoissa!
Osallistujat sitoutuvat noudattamaan työpajan vetäjien antamia hygieniaohjeita.
Työpaja on päihteetön, sisälle vain selvin päin.
Ilmoittautuminen työpajaan paikan päällä Oranssilla klo 10:30 kumpanakin aamuna. Paikat täytetään ilmoittautumisjärjestyksessä.
Tarot-luenta
Kymmenen kortin tarot-luennassa syvennytään omaan elämään vaikuttaviin tekijöihin, menneeseen ja tulevaan Rider-Waite pakan avulla. Luenta on toimiva väline itsetutkiskelussa ja elämäntilanteen hahmottamisessa. Luentaan voi osallistua vaikkei olisikaan epäselvässä tilanneessa tai pelkästä uteliaisuudesta. Korttien lukeminen kestää noin 15-30 minuuttia.
On myös mahdollista saada neuvoa antava, tai lyhyt muutaman kortin luenta. Keskustelemalla selviää mikä on paras vaihtoehto, ja tulla vain kokeilemaan. Lahjoitukset riippuvat luennasta, pienemmistä noin 1-3 euroa ja pidemmistä valinnan mukaan 5-10 euroa.
Radikaalit ristipistot
Radikaalit ristipistot on Helsingin ehkä rajuin ompeluseura! Ryhmä on kokoontunut parin vuoden ajan eri paikoissa, tätä nykyä Oranssilla. Ristipisto-ompelu on oikeasti aika helppoa, tervetuloa kokeilemaan! Paikalla on materiaaleja sekä neuvontaa. Pyydämme pientä materiaalimaksua. Ryhmä sivu.
Hiustyöpaja
Hengailua ja hiustenlaittoa kauneusihanteita halveksuvalla otteella. Lainaa välineistöä kuten kreppirautaa ja ajelukonetta kaverisi kanssa tai vastaanota epäammattimaisia hius- ja meikkitoimenpiteitä. Ja joo, paikalla on glitteriä.
Luennot & keskustelut
Eläinoikeusvankien & Mustat Pantterit -ryhmän esittelyitä
Paikalla on lyhyet esittelyt vankiloissa viruvista eläinoikeusvangeista ja heidän tuomioistaan. Lisäksi vangeille voi paikanpäältä lähettää tukipostia ja kuulla heidän uusimmat kuulumisensa. Lisäksi lyhyesti Amerikan 60- ja 70-luvuilla toimineesta Mustat Pantterit -liikkeestä.
Loppu karkotuksille -keskustelu
Mielenosoittajat Oikeus elää -liikkeestä kertovat kamppailustaan turvapaikanhakijoiden oikeuksien puolesta ja karkotuksia vastaan. Keskustelu englanniksi, käännetään tarvittaessa.
Esitykset
Shibari – japanilaista sidontaa
Performanssissa luonnonköysi on vallankäytön ja rajaamisen väline, jolla tehtaillaan eläviä ihmisveistoksia. Kinbaku, tai shibari, on vanha japanilaisen sidontataiteen perinne.
Burleskia: Rita Afrodita & Hasard le Sin
Upean ja säihkyvän Rita Afroditan burleskiesitys Kuohuista syntynyt kertoo antiikin tarinan rakkauden jumalattaresta Afrodites, tuotuna nykyisyyteen.
&
Voi Pyhä Sylvi mä sanon!
Hasard le Sin tarjoilee meille raamatullisen boyleski-numeron, jonka päähenkilö astuu lavalle saarnaamaan synnistä ja lihan heikkoudesta, mutta löytääkin itsestään yllättäen uusia puolia.
Näytösotteluita
Varis Helsinki järjestää Tattoo Circuksessa näytösotteluita! On aika kaivaa spandexit esiin ja kiillottaa hanskat…
Love Music Hate Prisons -keikka
Tattoo Circus ja Varis Helsinki järjestävät lauantai-iltana 22.4. tukikeikan antifasistivankien hyväksi.  Esiintymässä:
Apache (Petrozavodsk, RUS) // Straight Edge Hardcore
+ https://apacheyouthcrew.bandcamp.com/
Bad Jesus Experience (Tampere) // Hardcore Punk
+ https://badjesusexperience.bandcamp.com/
Kevätuhri (Helsinki) // Black Metal
+ https://thereisnolink.bandcamp.com/
Raivoraittius (Turku) // Anarkistista Queer Edge Transcorea
+ https://raivoraittius.bandcamp.com/
Ei ikärajaa, ei alkoholia!
Keikka klo 20.30-24:00. Suosituslahjoitus 5e.
Varisverkosto Tapahtuma Facebookissa
Muu ohjelma, distrot ja kirjeiden kirjoitus vangeille
Kirjeiden kirjoitus vangeille
Koko tapahtuman ajan Anarkistinen Mansen Musta Risti pitää korttien ja kirjeiden kirjoituspistettä, jossa opastetaan ja neuvotaan vankitukitoiminnan kivijalkaan – tukipostien kirjoittamiseen.
Ruoka/brunssi
Tarjoamme ruoat kaikille artisteille ja muille, jotka työskentelevät Tattoo Circuksessa. Muilta pyydämme suosituslahjoitusta 3-5e kulujen kattamiseksi. Brunssista suosituslahjoitus on 5-10e. Brunssi sisältää täyden lautasen tyypillisiä brunssiruokia sekä lasin mehua, kahvia ja teetä. Tule kysymään, mikäli sinulla on erikoisruokavalio. Kaikki ruoka on vegaanista.
Soijamuste
Eläinoikeus- ja ympäristöliikkeen radikaalisiipeen kuuluvien vankien tukemiseen ja suoran toiminnan lietsontaan keskittyvän Soijamuste -zinen numero 9 julkaistaan Tattoo Circuksessa. Zinen kaikki tuotot menevät lyhentämättömänä vankitukityöhön. Paikalla saatavilla poikkeuksellisesti myös kaikkia vanhoja numeroita.
Graffitiseinä
Tuo spraykannusi ja/tai tussisi ja tee upeita graffiteja poliittisten vankien hyväksi! Suvilahdessa on graffitiseinää tätä tarkoistusta varten. Seinä on erittäin suosittu ja valitettavasti maalataan päälle nopeasti. Olisi hauskaa, jos voisit ottaa valokuvan teoksestasi tai pyytää ihmisiä tulemaan solikuvaan! Ole ystävällinen, älä maalaa Oranssin seiniin.
Vantaan Anarkistinen Musta Risti
Helsingin Anarkistinen Musta Risti
Anarkistinen Mansen Musta Risti -distro paikalla pienlehtien, pamflettien ja pinssien kera.
Mustan Kanin Kolo – infoshop ja antikvariaatti
Tasajako -distro

Varis Helsinki – antifasistinen verkosto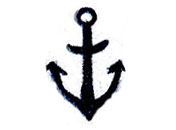 In English:
Workshops
Stick and Poke
Do-it-yourself tattoo workshop where you can learn to make tattoos with the stick&poke method. No previous experience needed, we will guide you through all the stages. You can think of or sketch a (simple) tattoo already beforehand. You can tattoo yourself or bring a friend.
We have all the materials needed. To cover the costs we ask for a donation, 5-20eur is recommended.
We start together at 11, please be on time!
The participants commit to hygiene guidelines given by the workshop organisers. The workshop is drug-free, make sure to come sober.
Sign up for the workshop at 10:30 at the Oranssi venue, on each morning. The places will be filled in the sign-up order.
Tarot Card Reading
In the reading of ten tarot cards you enter into your life's affecting factors, to the past and future with the help of a Rider-Waite deck. The reading is an efficient tool in exploring oneself and in perceiving ones situation in life. You can participate in to the reading even just for the curiosity. The reading takes 15-30min. It's also possible to get a short, consultative few card's reading. Through discussion you'll find out, what's the best option for you, and all it takes then, is to try it out. The donations depend on the reading, for the short readings 1-3 e and for the longer ones 5-10e according to your choice.
Radical Stitching
Radical Stiches is probably the most boisterous sewing circle in Helsinki! The groupe has gathered in different places during the last couple of years, nowadays in Oranssi. Cross-stiching is actually quite easy, feel yourself wellcome to give it a try! There will be some materials and information/guidance at the spot. We ask you to give a small fee for the materials. FB-group.
Hairdressing
Let's hang out, do our hair and fuck their fascist beauty standards. Borrow some equipment with your friend or just receive unprofessional hair and make up acts. And yes, there will be glitter.
Talks
Animal rights prisoners & Black Panthers
The talk will include a short introduction about current animal rights prisoners and their cases. There's also possibility to send support post and hear the latest news about their situation. Also a short introduction to Black Panther -movement which was active in America on 60's and 70's.
Talk in Finnish, but you can ask for a translation to English.
Stop Deportations -discussion
Demonstrators from the Right To Live movement discuss their struggle for asylum seekers' rights and against deportations.
Disscusion in English with translation if needed in to Finnish.
Performances
Shibari – Japanese Bondage
Using natural fibre ropes and traditional Japanese bondage method kinbaku, or shibari, the bondage performance plays with living human sculpture, restraining and power exchange.
Burlesque: Rita Afrodita & Hasard le Sin
Burlesque performance Storm Born, by the amazing and dazzling Rita Afrodita, tells a modernised birth of the Ancient Greek Goddess of love, Afrodite, who is born from the sea.
&
Dear Lord! Sacrilege and scandal!
Our second performer, Hasard le Sin, will serve us a Biblical Boylesque Sermon full of carnal temptation one cannot resist. Come and see, or Thou shall repent!
Show Fighting
Varis Helsinki organizes a little fighting for Tattoo Circus! It's time to take that dusty piece of spandex out of the closet, and polish your gloves…
Love Music Hate Prisons -gig
Tattoo Circus and Varis Helsinki are organizing a support gig for anti-fascist prisoners. Performing:

Apache (Petrozavodsk, RUS) // Straight Edge Hardcore
+ https://apacheyouthcrew.bandcamp.com/
Bad Jesus Experience (Tampere) // Hardcore Punk
+ https://badjesusexperience.bandcamp.com/
Kevätuhri (Helsinki) // Black Metal
+ https://thereisnolink.bandcamp.com/
Raivoraittius (Turku) // Anarchist Queer Edge Transcore
+ https://raivoraittius.bandcamp.com/
No age limit, no alcohol!
Gig is from 8:30 pm to 12 pm. Recommended donation 5e.
Other program, distros and prisoner letter writing
Prisoner letter writing
Throughout the Tattoo Circus weekend ABC Tampere (AMMR) will provide a space for letter and postcard writing to prisoners. Come and do some easy but important prisoner support!

Soijamuste
Soijamuste is a zine about radical animal and earth liberation prisoners but also a zine for direct action. The release of Soijamuste #9 will be during Tattoo Circus, and the showcase for the zine presented here. Additionally, there's also the possibility to see and buy all old issues of Soijamuste. All benefit goes for prisoner support.
Meals/Brunch
There's free food for all artists etc. working for Tattoo Circus. All others we ask recommended donation 3-5e to cover the costs. Brunch recommended donation 5-10e. Brunch includes full plate of classic brunch food and glass of juice, coffee and tea. Ask for special dietary requirements.
Graffiti wall
Did you bring spray cans? Create some great graffiti for political prisoners! Suvilahti area has many graffiti walls. It's very popular and unfortunately it gets repainted very often. Would be nice if you can take a photo of your art or ask people to come for a solipicture for prisoners! Please do not paint Oranssi's walls, it stinks inside!
Vantaan Anarkistinen Musta Risti
Helsingin Anarkistinen Musta Risti
Anarkistinen Mansen Musta Risti -distro with zines, pamphlets and pins.
Mustan Kanin Kolo – anarchist infoshop & antiquarian bookshop
Tasajako -distro

Varis Helsinki anti-fascist network